Rebel Youth Group


This page is for teaching content and resources for our youth!
For more information please contact Chris, our Youth & Young Adults Minister, at:
chris.eagles@st-stephens.org.au

We return on Friday night October 16 at church from 7.30PM-9.30PM.
Follow us on Instagram!
Subscribe to our YouTube channel!
"Honour your father and mother"—which is the first commandment with a promise— "so that it may go well with you and that you may enjoy long life on the earth." – Ephesians 6:2-3

Being a Dad involves selfless sacrifice and big responsibilities. God commissions a father to care for the children entrusted to him, to lead by example and to teach them God's ways. Father's Day is a great day to show love and respect for your Dad with some breakfast, a card, gift, and/or some words of gratitude and affirmation!
For many reasons, Father's Day may be a challenging day for you. Perhaps your Dad didn't fulfill his responsibilities as he should have or was abusive. Maybe you've grown up without a father, or he's no longer living. Many of us can feel fatherless. Read Part 1 of this devotion for more on this.
Whether your earthly father is one of the best or perhaps not, we know that there is a perfect Heavenly Father who wants to embrace you as his own. Our Heavenly Father is good and full of unconditional love for you as his daughter or his son. 2 Corinthians 6:18 tells us, "I will be a Father to you, and you will be my sons and daughters, says the Lord Almighty."
Let's honour our heavenly Father on Father's Day by honouring our earthly Dads. Love, respect, pray for, and when appropriate, forgive your Dads. And remember to show love to your Dad with some breakfast, a card, gift, and/or some words of gratitude and affirmation!
"A father to the fatherless, a defender of widows,
is God in his holy dwelling." – Psalm 68:5

"This, then, is how you should pray:
"'Our Father in heaven,
hallowed be your name," – Matthew 6:9
"What God made, God loves, because it's inconceivable that God should make anything that He didn't love."
― A.W. Tozer, The Attributes of God: A Journey Into the Father's Heart
"His joy is His fellowship with His children. He is a Father. He is the Father after whom all fatherhood is named. And the Father loves His children. He longs to fellowship with His children, to play with His children. To laugh and dance, sing and talk with His children."
― Wendy Alec
This is the first part of a 2-part devotion in the lead up to Father's Day about the Fatherhood of God. I don't know if you have ever thought of God to be like a Father. For some of us that can be a really challenging thought because we are all too aware of the imperfections of our earthly fathers. When we hear God is a "Father" we can associate that with negative connotations. I used to. I used to just ignore that idea about God. I didn't find it helpful and plus, there are plenty of other characteristics of God I could go to instead! The one problem is that when you read the gospels, its hard to ignore just how frequently Jesus refers to God as a Father. As Jesus is the 2nd person of the Trinity, "the Son", this perhaps makes sense for him to do so…but when his disciples ask Jesus how to pray what does he say? Does he say – "Dear Jesus' Father…." No. He says –

"This, then, is how you should pray:
"'Our Father in heaven,
hallowed be your name,"

Our Father….Our….

Understanding that God is not only Jesus' Father…he is your Father and he is my Father… can be transformational for how you consider God and for how you understand yourself. You are a daughter of God. You are a Son of God. And he loves you with the perfect love of the Father. He delights in you and wants to be with you and wants to get to know you. You might have a great Dad, and I know many of you absolutely do! But it is comforting to know that even if your Dad isn't perfect or if he is absent or if you don't have a great relationship with him, that God is the perfect Father who loves us with a perfect love. In the lead up to Father's Day why don't you connect with God in the light of this understanding, joining with Jesus and with all of God's people to approach God as your heavenly Father.

If you want to read more about this there is a great book available at Koorong that I'd recommend called 'The Father Heart of God' by Floyd Mclung.

https://www.koorong.com/product/the-father-heart-of-god-floyd-mcclung_0736912150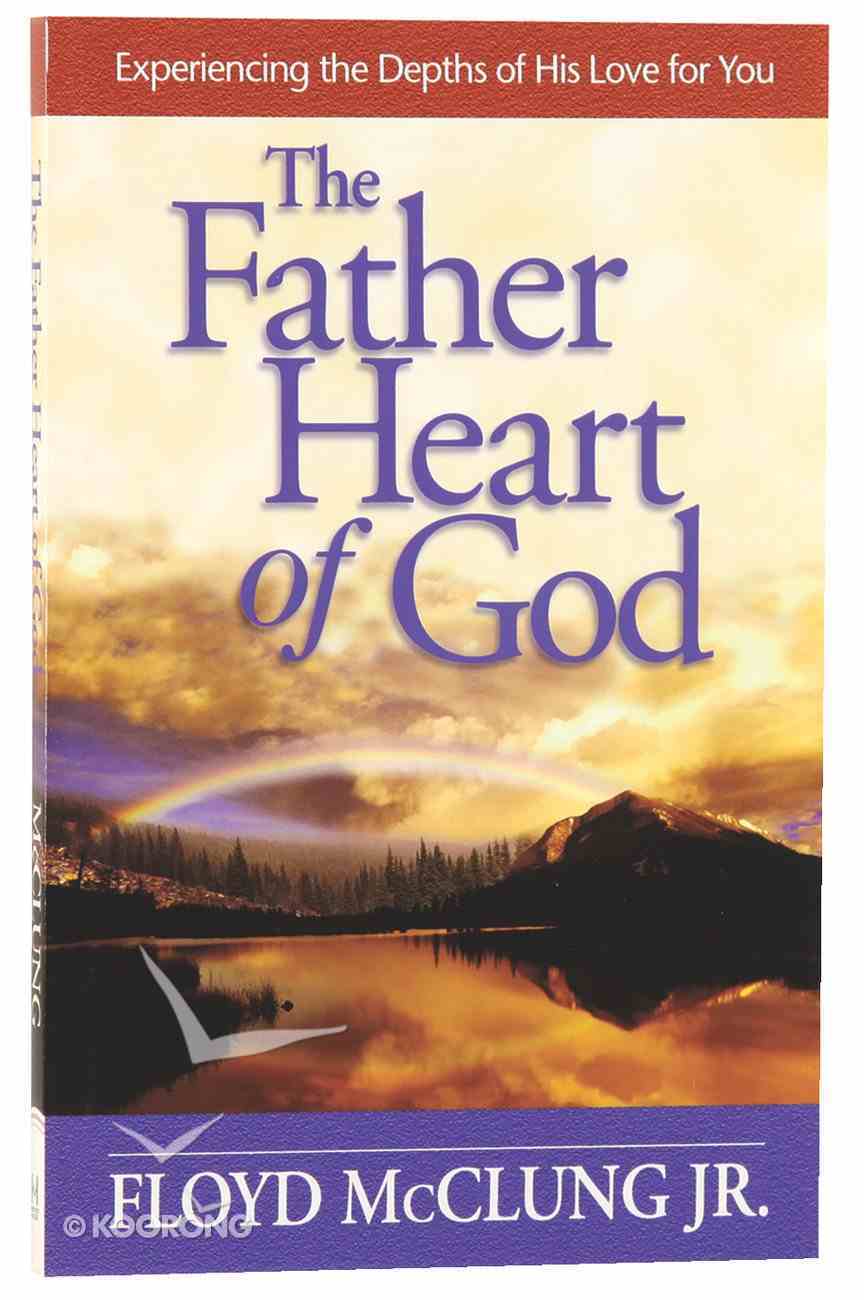 Join us this Father's Day, Sept 6 to bake, make, construct, assemble or unwrap dessert for dad on his special day. You can also just tune in to watch!
The idea is to put together your dessert via zoom and share with each other the who, what and where of your day planned to celebrate the dad/men in our lives!
For more information you can contact Juliet at the St Stephen's Church office or Juliet@st-stephens.org.au
Follow the link below to join
https://us02web.zoom.us/j/81799118222?pwd=RWtXSTk5MnRrRnJNRVl1eXFNME1pQT09
"Your word is a lamp to my feet, and a light to my path." – Psalm 119:105
Psalm 119 is an ancient acrostic poem that is all about God's word. The author uses 7 different words to describe the scriptures – law, judgements, testimony, commandments, statutes, precepts and word. In Psalm 119:105 the writer describes one of the important things that the Bible does for is – it provides light. Sometimes in life it can be hard to see what is ahead of us on the path of our life journey. This year certainly proves that! Psalm 119 reminds us that we have the promise that God's word offers us light where we are ("to my feet") and for where we are going ("to my path").

We have been recommending the Bible app called "YouVersion." It is a great app for reading the Bible and for following some of the suggested plans that are on there. If you haven't yet – check out the videos that Chris and Jacob made about how they use YouVersion (they are below!) If you are just picking up your Bible and are wondering where to start, perhaps you might like to read Mark. Its the shortest of the four gospels and it gives you a really fast paced overview of Jesus' story.

You might not know what is ahead, but you can know that God's word is a light-giving tool for you to use to help you on the way!
Stay Connected


In John 15:5, Jesus says: "I am the vine; you are the branches. If you remain in me and I in you, you will bear much fruit; apart from me you can do nothing.

To be a follower of Jesus is to be a branch. In order for a branch to maintain its life, it needs to stay connected to the main part of the plant. In order to maintain our spiritual life we need to stay connected to Jesus. A lot of us find this a lot easier when we can attend church and youth group in the "normal" way. Lately this has been a bit more difficult!

So how are you finding ways to stay connected to Jesus? Did you know there are lots of different ways you can do that?

Some of us might think the only two options available to us are private prayer and Bible reading. Those things are absolutely important but are there other things we can be doing?

This week I found an article at:

https://onethingalone.com/ultimate-list-creative-ways-connect-god-120-ideas/

The author lists 120 different ways that we can connect with God under 12 different headings of different spiritual personality types. As the article says: "look for ways to connect with God that are true to who God create you to be." But its also good to try something different and mix it up sometimes.

Ultimately we would love to know that your are reading your Bible and praying, but in addition to that we want to encourage you to connect with Jesus in a way that works for you!
What are you looking at?

Hebrews 12:1-2 says: "Let us run with perseverance the race marked out for us, fixing our eyes on Jesus, the pioneer and perfecter of faith."

Do you fix your eyes on Jesus? If not – what are you looking at? There are lots of things that strive for our attention in this world. Whether its our problems, our stress, our hopes, or even just entertainment.

It is true that we often spend a long time gazing at our problems while merely giving God a glance.

We would benefit so much by doing the opposite. We would benefit so much by spending a long time gazing at God who is good, mighty and loving, while merely giving a glance to our problems, our stresses, our hopes.

We want to keep our eyes fixed on Jesus because he is the pioneer, out in front of us, who carved out the way for us to have a relationship with our Father in Heaven.

That word 'pioneer' can also be translated as "author" or "founder" or even "champion." Think of David as Israel's champion, standing before Goliath, while they watched him defeat their enemy. Jesus is our champion who defeats sin and death and we look to him and him alone to be our great saviour. The one who made a way for us to know God. Lets be keeping our eyes on him!
Secret Prayer

Matthew 6:6 "But when you pray, go into your room, close the door and pray to your Father, who is unseen. Then your Father, who sees what is done in secret, will reward you."

Halfway through the Sermon on the Mount, Jesus turns to the topic of prayer. Prayer in its most basic form is just talking to God. It can be done formally (e.g. up the front at church) or informally (e.g. while you are walking home from school). It can be done loudly or quietly. It can be done with calm, or it can be done with desperate passion. It can be done with lots of words, or it can be done with only a few words. It can be done in front of people or it can be done in secret.

In the Sermon on the Mount, Jesus wants to encourage us in our "secret prayer." He says that sometimes when people pray, its only to show off. Its only done publicly and with fancy words. But he says, so often those same people do not also pray to God in private. Jesus says that if we use prayer to show off, then the reward for that prayer is in people seeing you and being impressed. Jesus however says that God is often much more impressed by prayer that is private. Praying in public is fine (and good!) but prayer by yourself shows an authenticity and a realness to your desire to talk to God, to know him and to be known by him.

Jesus uses an important word when he talks about prayer. That word is "when." Jesus says "when you pray…" For the follower of Jesus, prayer is not an "if," it is a "when." He assumes that we will want to talk to our Father in Heaven, just as he did regularly. Often people couldn't find Jesus. He was lost and they didn't know where he was. When they did finally find him, it was in a secret place where he was praying to his Father. He wants us to do the same. He says – "go into your room and close the door." Pray in a secret place. Sometimes that can be our bedrooms, but sometimes that can be in a quiet place in a park. It can be on a walk around the block. It can be in the car. It can be in a cupboard! Jesus says, "close the door." That means finding a place and a time where we can be away from other people's eyes and away from distractions. It can be a good idea to leave the phone in a different room when we go to pray.

The person who prays like that understands that the reward of prayer is not in other people being impressed by our spirituality, but the prize is God himself. Talking to God is a great gift, because God himself is a great gift to us.

There is a lot to be praying about at the moment. 2020 has thrown up a lot of crazy and sad situations. The world is not only filled with good, it is also filled with bad. There is lots to be sad about at the moment. There is lots to be frustrated about. Our response as followers of Jesus should be to find that secret space, and to talk to God about all of it. He wants to hear it all from us. The good and the sad.
God Works Through Our Weakness to Accomplish His Big Plans

This week's devotion comes from the book: Do Hard Things, A Teenage Rebellion Against Low Expectations by Alex & Brett Harris.

It is a book that we have recommended our youth reading while they are under (a now easing) isolation. The book can be bought from Koorong or there is a free version on Google Books.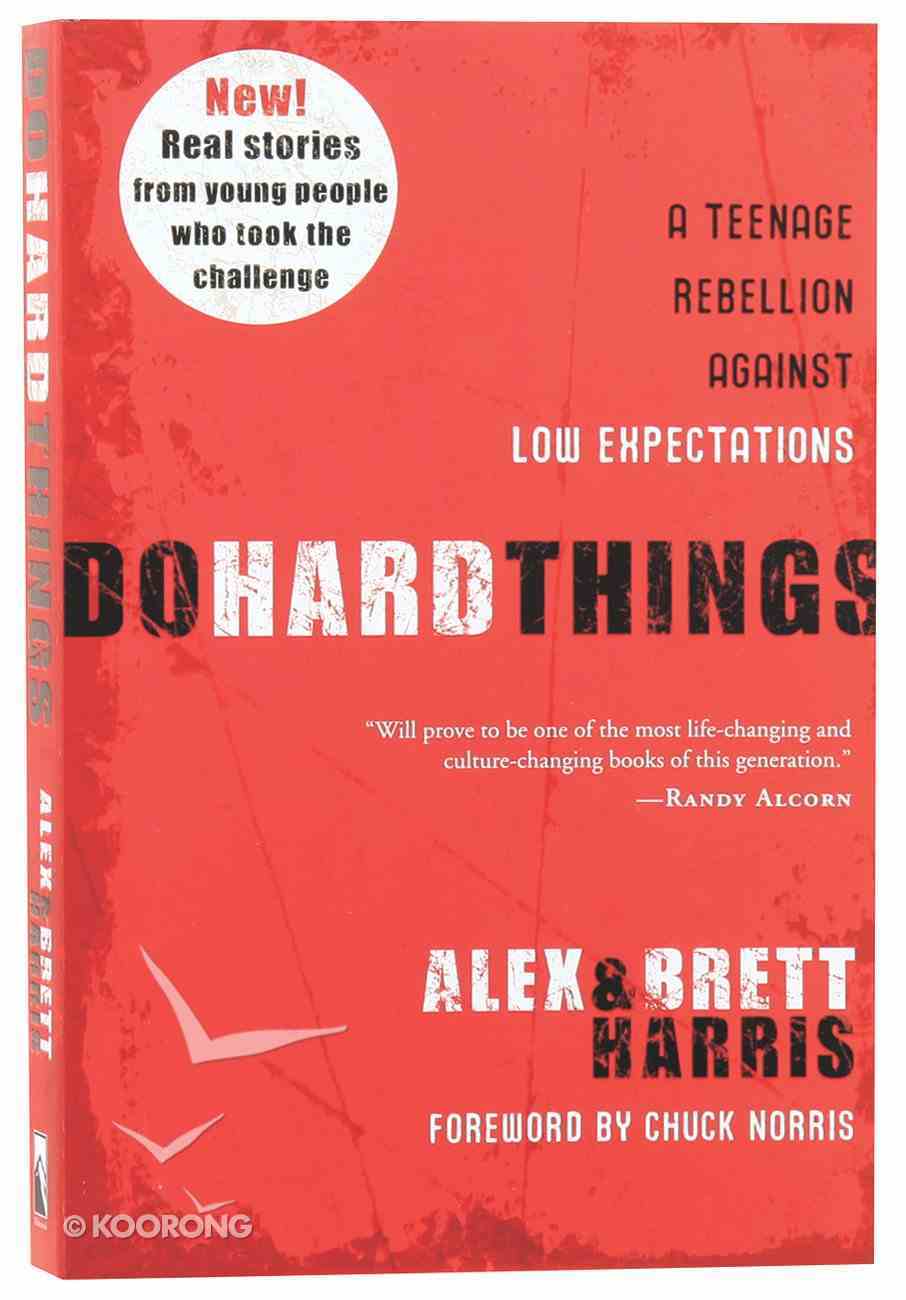 The book challenges youth to "rethink what teens are capable of doing and becoming".

The book starts off by saying:

"Most people don't expect you to understand what we're going to tell you in this book. And even if you understand, they don't expect you to care. And even if you care, they don't expect you to do anything about it. And even if you do something about it, they don't expect it to last. Well, we do."

Today's devotion is inspired a few paragraphs on page 70 of the book, which comes under the heading: God Works Through Our Weakness to Accomplish His Big Plans.

"Everyone likes to feel strong and smart. That means as soon as we start to feel stretched or pushed past our limits, we hit the brakes, slam into reverse, and scoot back to our comfort zones. Who wants to risk feeling weak and stupid?

Alyssa Chua, a seventeen-year-old rebelutionary (a title the book has created for teens who rebel against societies norms and low expectations) from the Philippines, explained her pattern this way: "My comfort zone was the place where everything was just the way I wanted it to be; a situation where I never had to make extra effort or do something difficult; a place where I could sit back, relax, and enjoy myself."

The problem, she told us, was that when she stayed inside her comfort zone, she was essentially refusing to surrender her life fully to God; she was avoiding the hard things He was calling her to do.

Alyssa now realises that stepping out of her comfort zone made all the difference. "Outside my comfort zone, I learned to lean on God for strength instead of leaning on the small pleasures of this world for comfort. Outside my comfort zone, I found that I could serve God more fully and use all of my talents unreservedly for Him."

The book goes onto say on page 74 that "God loves to take stammering boys and shy girls (The book had talked about two examples along these lines) and use them to change lives for eternity. And its not about feeling strong; its about obeying God. Even When you are afraid."

Paul the Apostle had his weaknesses. And he begged God to take them away. But God didn't take them away. Instead, as Paul writes in 2 Corinthians 12:9-10:

But he said to me, "My grace is sufficient for you, for my power is made perfect in weakness." Therefore I will boast all the more gladly about my weaknesses, so that Christ's power may rest on me. 10 That is why, for Christ's sake, I delight in weaknesses, in insults, in hardships, in persecutions, in difficulties. For when I am weak, then I am strong.
Be What You Are!

Psalm 127:3 says (in the NLT) that
3 Children are a gift from the Lord;
they are a reward from him.

I want to encourage you all on a couple of brief points this week. The first point is that God says that you already are a gift and you already are a reward to your parents. Just by existing you are a very special thing to them. I understood this fully when Jeremiah was born. I realised that just by being him, he was a very special gift and reward to me and nothing he did or did not do would ever change that. That is who you are to your Mum.

This Sunday is Mother's Day. So, I also want to encourage you this Sunday to be what you are! Be the gift and the reward that you already are. Try and find ways to express this to your Mums because they deserve it! The Bible teaches us to honour our Mothers (Exodus 20:12) and while we should be doing this always, its nice to take a day to especially honour them for who they are and for all that they have done for us!

This Sunday morning, we are having a Mother's Day Cook Up on Zoom and all of our youth are invited to take part. It will just be a bit of fun, but the main point is that as a church we want our Mums to know they are special to us. Whether you can participate or not, be challenged to remind your Mum this Sunday that you love her, through word, deed and gift!
Dear Kids (of all ages) and adult helpers/Dads,

A few of our very capable St Stephen's Dads will be assisting us with a cook-your-Mum-Breakfast tutorial starting at 8.45AM on Mother's Day (via zoom, of course!). So, the idea is that you invite your mum to a home cooked breakfast (prepared by you!) followed by virtual church at 9.30am.Join us via zoom for this very special event.

Here's some important things to note:

Your shopping list (Best to get these before Sunday at 8.45am!):
Bacon
eggs
Bread
Butter
Oranges for Juice or Fruit Juice
Coffee and Tea

Equipment needed (also good to do a quick check and make sure these are available):BBQ
Toaster
Kettle / Coffee Machine
Juicer (if your mum likes fresh juice)
Here's your zoom link:https://us02web.zoom.us/j/83719301703
Meeting ID: 837 1930 1703

https://youtu.be/dNKf2qHcbpk
Jesus Wept

John 11:35 has the shortest verse in all of the Bible. It tells us simply: "Jesus wept". The context is that Jesus' friend Lazarus had died. When Jesus arrived he planned to raise Lazarus from the dead as a powerful exhibition of his power and mission before going to Jerusalem to die on a cross. Even though Jesus knew he would raise Lazarus from the dead, when he saw the scene of mourners for Lazarus that his heart broke.

Death was not what humans were made to do. Its one of the consequences of human sin entering into the world. Jesus' heart broke because death and crying were examples of everything not being as they were supposed to be. Jesus was 100% God, he was also 100% human. In John 11 we see both his divinity and his humanity moved to tears.

There are a few important lessons for us from this story but I will focus on one important point. Even though Jesus knew everything was going to be okay, he knew he would raise Lazarus from the dead he still allowed himself to feel the pain of the moment.

At the moment you might keep telling yourself that everything is going to be okay, and while I'd encourage you to keep doing that, don't feel like you aren't allowed to experience and express hurt and grief. This year isn't turning out the way many of us planned but even though we know God is in control and that ultimately everything will be okay, remember Jesus' tears and know your pain is okay and that God sees it, understands it and cares for you.
2) Buy and read this awesome book for teenagers called:
Do Hard Things: A Teenage Rebellion Against Low Expectations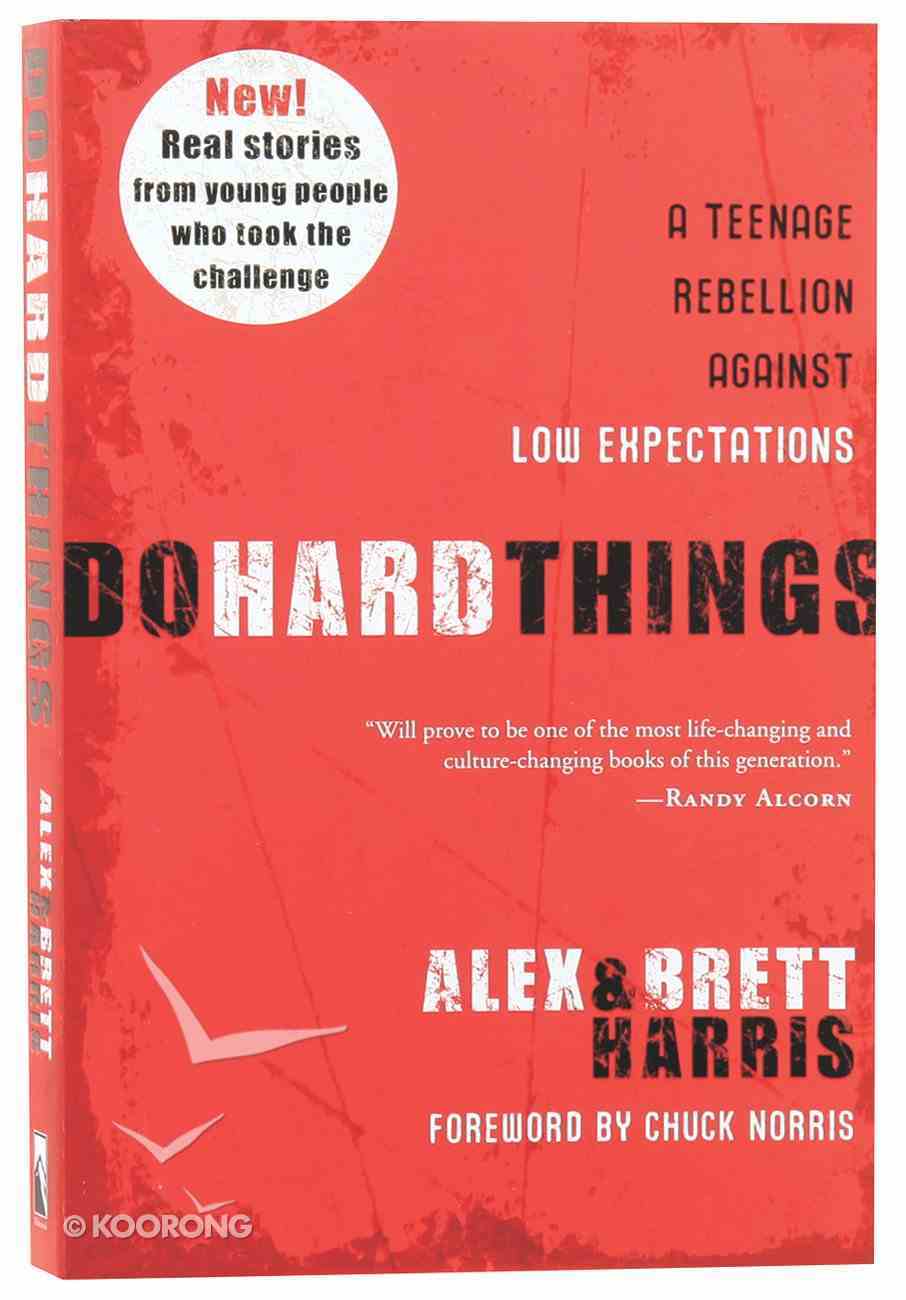 You can buy it from Koorong or read a preview version for free on Google Books
3) Make some Easter Cupcakes! Take a picture and send to Chris and he will upload it here!
4) Make the scene of Jesus' death and resurrection on Minecraft. Look below for some inspiration!

https://www.planetminecraft.com/project/easter-special-jesus-has-risen/
5) Watch some Bible Project Videos on Youtube!
A Time to Rest.

In Exodus chapter 20 we find the 10 Commandments given by God to Moses for his people. The fourth of these commandments says "Remember the Sabbath day by keeping it holy".

You can find more information on the Sabbath here but in summary – God commanded his people to have a rest every week. Did you catch that? One of God's big 10 commandments is to, at least once a week, stop working and to put their feet up.

At the moment we are in somewhat of an enforced Sabbath. Being stuck at home poses some of its own challenges but one of the things we can and should be doing at the moment is…. absolutely nothing. A break is a good chance to embrace inactivity, silence and rest and allow the lack of "stuff" going on to be a reinvigorating force in our lives: physically, emotionally and spiritually.

I'm not saying you now have a Bible verse that stops you helping your parents when they ask you to do things around the house, and if you have any assignments that need doing – DO them! But in the natural gaps that will appear on your timetable in the next few weeks, I'd like to encourage you to stop, pause and rest.

Psalm 46:10 says: "Be still, and know that I am God."

With all the extra chances to be still that we have at the moment, we should take them and use them to acknowledge God in the stillness. To remember he has it all under control and that we can trust him.

Have a Happy Easter!
My Shield and My Great Reward

In Genesis 15:1 we are told that Abram (not yet renamed Abraham) received God's word in a vision. God said to him:
"Do not be afraid, Abram.
I am your shield,
your very great reward."
The times we are living in at the moment are really challenging: being stuck at home all the time, important things are being cancelled, trying to do schoolwork via technology, being worried about what is happening in the world. Perhaps you know someone who has COVID-19 or someone who is more at risk.
It is a good time to remember that God says to us "Do not be afraid". It is okay to be scared sometimes and to be worried. It is okay to feel frustrated and even angry. But God's message to us is to not let those negative emotions consume us totally. We are able to do this by looking to him as our shield and reward.
Our Shield: God is our protector. When we come to him, the negative things of this world are blocked away. This sometimes happens in the physical realm, but not always. Most powerfully he protects us spiritually.
Ephesians 6 tells us to "put on the full armour of God, so that you can take your stand against the devil's schemes." The devil is scheming to use this time to kill your joy. He wants to steal your resolve, your love and your hope. But a part of the armour of God that protects us is the "shield of faith, with which you can extinguish all the flaming arrows of the evil one."

Our very great reward: One of the greatest things I ever realised was that the best thing about being a Christian was God himself. Because of what Jesus did for us, we get to reconnect with the one true God, the creator of the universe. God is our very great reward.
The world can take away many things from us. At the moment it is taking away our plans for this year and our ability to be with people physically. But the devil and the world can never take God away from us. He is our very great reward now and will also be our very great reward in the future where we will spend an eternity with him and his people. We look forward to that day described in Revelation 21 when:
"God's dwelling place is now among the people, and he will dwell with them. They will be his people, and God himself will be with them and be their God. 4 He will wipe every tear from their eyes. There will be no more death or mourning or crying or pain, for the old order of things has passed away."
God is still our shield and our very great reward.